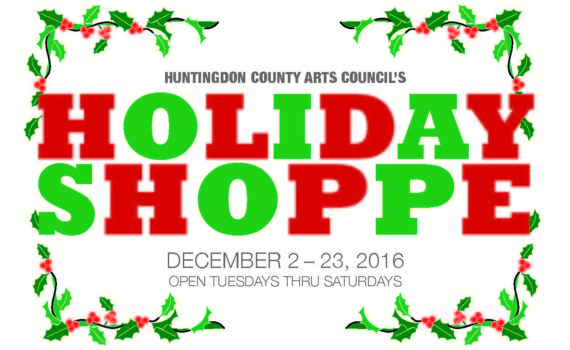 Open Tuesdays to Fridays, Noon to 6 pm
Open Saturdays, 10 am to 4 pm
The Holiday Shoppe opens to the public on Friday, December 2 at noon. We are still accepting entries, but this year's Holiday Shoppe has a terrific lineup of great artwork. If you are looking for some unique gift items for this holiday season, make sure to stop and visit the 6th annual Holiday Shoppe at The Art Space. Your purchases help support the Arts Council.
The Art Space is located at 212 Fourth Street, and the Shoppe hours will be extended to accommodate holiday shoppers. From December 2 until December 23 the Shoppe will be open on Tuesdays through Fridays from 12 p.m. to 6 p.m., and Saturdays from 10 a.m. to 4 p.m.
This year's selection includes lots of fiber art, paintings, photography,, recycled book art, ceramics, books, music CD's, jewelry, quilled art, soft sculpture and much more. Help support your local artists and the Arts Council by shopping at this year's Holiday Shoppe.