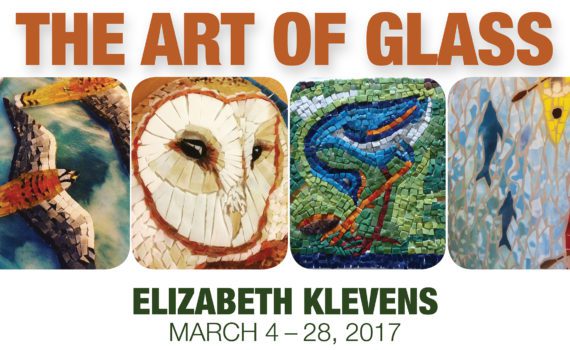 The Art of Glass, a new exhibit of mosaics by Elizabeth Klevens, opens with an Opening Reception on Friday, March 3, from 6 to 8 pm.
Elizabeth Klevens, a Pittsburgh native, grew up exploring various forms of art and has always had a lifelong love for creating. Glass has become the central theme for her work.
Her creations vary in scale from small pendants to the restoration of large mosaics. Between these extremes she creates freestanding sculptures, furniture inlays, and more. This exhibit showcases the range of her interests and the splendid array of mosaic she creates.
The exhibit will be on display at The Art Space from March 4 to 28.
There will be a reception on Friday, March 3 from 6 to 8 pm to open the exhibit. Light refreshments will be served.
The Art Space is located at 212 Fourth Street in Huntingdon, PA.
Exhibit hours are:
Tuesdays, Thursday and Fridays: 12 to 6 pm
Saturdays: 10 am to 4 pm