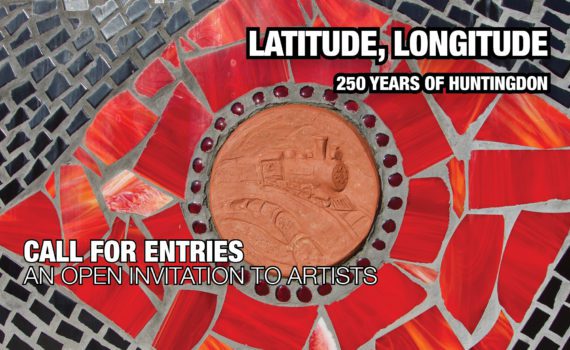 This year marks the 250th anniversary of the founding of Huntingdon Borough. In celebration of this historic event, we are announcing a Call for Entries show with the theme of 250 Years of Huntingdon Borough.
Here are the details:
Call for Entries
2D/3D artwork, poetry, and prose based on, inspired by, or related to the 250 years since the founding of Huntingdon Borough. Categories: all media.
Submissions
Tuesday, June 6 or Wednesday, June 7, 3 to 6 pm, or by appointment. Please include a brief artist's statement with each submission.
Pick-up
Wednesday, June 28, 2 to 6 pm or by prior arrangement.
Artists' Reception
Friday, June 9, 6 to 8 pm
Show dates
June 9 to 27, 2017
Show Hours
Tues, Thurs, Fri 12 to 6pm, Sat 10 to 4pm
Photo courtesy of Larry Closz