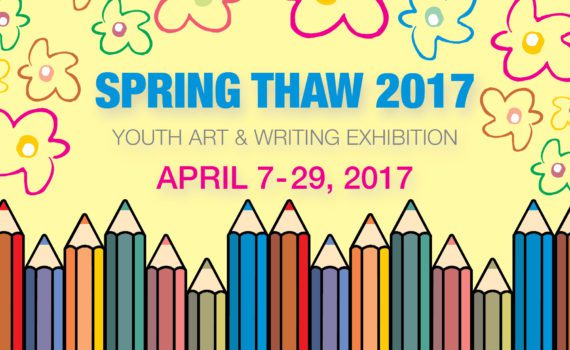 An Opening Reception will be held Friday, April 7 from 6 to 8 pm for our annual Spring Thaw Youth Art & Writing Exhibition.
Every year the Huntingdon County Arts Council invites area youth to showcase their artistic talent. And boy, did they response this year. We have 209 pieces, from kindergarten to high school seniors, and from schools throughout the county and a little beyond. The talent is amazing. (And lets applaud the nurturing that our area art teachers provide for their students.)
Join us for light refreshments and a chance to appreciate the fantastic youth of our area.
The exhibit will be open through Saturday, April 29.
This is a juried show,
There will be an Awards Ceremony at 3 pm, Saturday, April 29 (Mayfest).
Students may take their artwork after the ceremony.
The Art Space is open:
Tuesday, Thursday and Friday, from 12 pm to 6 pm
Saturday from 10 am to 4 pm
The Art Space is located at 212 Fourth Street in downtown Huntingdon.
There will be wine, snacks, and good conversation!