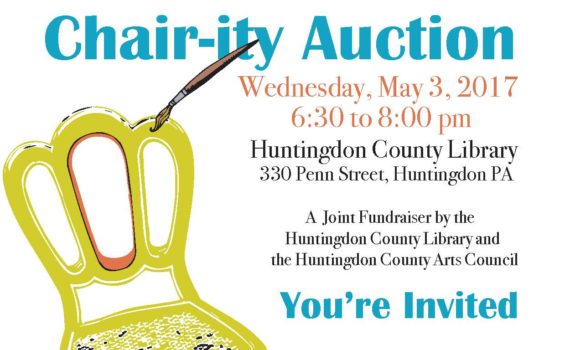 The Huntingdon County Library and the Huntingdon County Arts Council have teamed up for a joint fundraising event. We invited area artists to decorate some old library chairs, and we have 15 chairs that we will be auctioning off with a silent auction on Wednesday, May 3 at 6:30 pm at the library.
The library will be previewing some of the chairs for our Chair-ity Auction at this Saturday's Mayfest.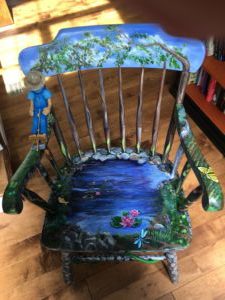 Our artists community has done a splendid job of using their imaginations to create some very unique works of art. This the chair submitted by the Mount Union Art Guild, and not only including painting, but two carvings.
Please make sure to mark Wednesday, May 3 at 6:30 pm on your calendar to help support this joint fundraising project with the Huntingdon County Library. Tickets for the event are $10 and are available at the library and at The Art Space. The event will include the silent auction, basket raffles, appetizers, wine tasting and light entertainment.