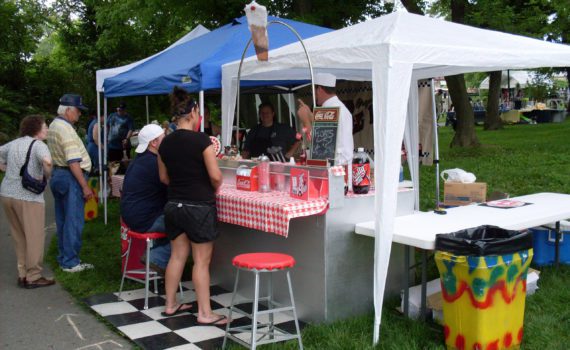 Join the fun! The Huntingdon County Arts Council is holding the Arts Council's Parking Lot Party featuring artist demonstrations (12 to 4 pm), face painting, and food.
View the new Call for Entries exhibit Lattitude, Longitude at The Art Space next door.
Demonstations include blacksmithing, fiber arts, and painting.
Stop by and help support the Huntingdon County Arts Council as they celebrate the 250 years of Huntingdon.