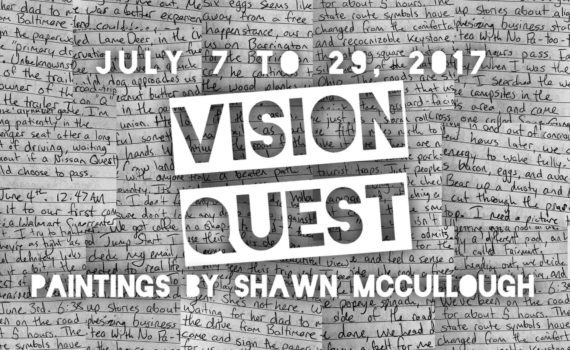 Meet artist Shawn McCullough and view his unique art as part of Art Walk Huntingdon at The Art Space on Thursday, July 20 from 5 to 8 pm.
Shawn is the art/music teacher at the Stone Valley Community Charter School. His exhibit, Vision Quest, features large close-ups using newspaper, stencils, paint and lots of imagination.
The Art Space is home to the Huntingdon County Arts Council. It is located at 212 Fourth Street in downtown Huntingdon, PA.
Art Walk Huntingdon is held on the third Thursday of each month.