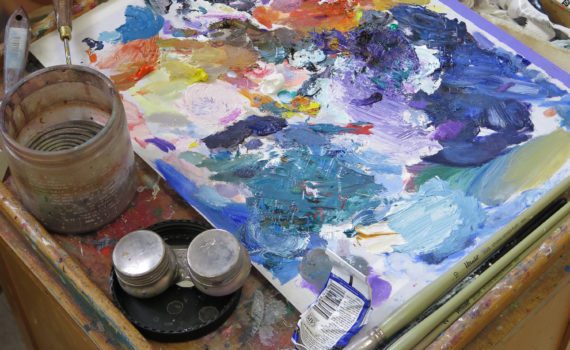 Join us Thursday, January 18, as the Huntingdon County Arts Council participates in Art Walk Huntingdon with a very special event: Acrylic Landscape Painting Demo with Kelly Kozora.
Kelly Kozora, former owner of Studio 115 in Huntingdon, is an artist and has conducted many "Painting Classes" in recent years. She will demonstrate her talent and effective techniques for painting with acrylic. She will explain in depth her composition, painting process, how to fix mistakes and techniques/methods. She will explain how to paint a sky with clouds, mountains, water, trees and more, and will take questions while doing so.
Art Walk Huntingdon takes place on the third Thursday of every month during the hours of 5:00-8:00 pm.
The Arts Council is one of many venues participating in Art Walk Huntingdon. All events are open to the public thanks to the sponsorship of participating businesses and the Huntingdon County Visitors Bureau.