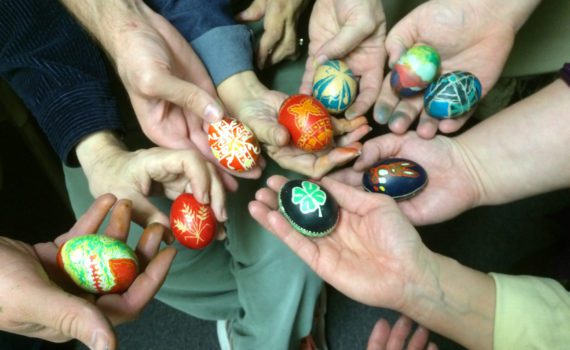 Learn the exciting art of Pysanky Ukrainian egg decorating.
Arts Council board members Norm Wilson and Ginny Mutti will co-lead a workshop on Pysanky Ukrainian Egg Decorating Workshop. The workshop will be held on Thursday, March 1 at 7 pm at The Art Space, 212 Fourth Street, Huntingdon.
All materials will be supplied. Class size for the workshop is limited to 10, and you must be 16 years old and up. Cost is $15 for Arts Council members and $20 for non-members.
Arts Council Member Registration
$15, The button below will take you to PayPal: you can click on the bottom button that says "Pay with Debit or Credit Card"
Non-Member Registration
$20, The button below will take you to PayPal: you can click on the bottom button that says "Pay with Debit or Credit Card"