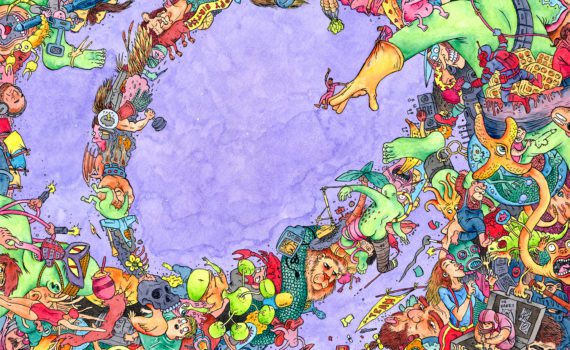 Brooklyn based illustrator, designer, writer, photographer, and pretzel smith Mike Shea will exhibit his imaginative illustrations in a show called Sardines at The Art Space from January 7 to 31.
There will be a reception on Friday, January 6 from 6 to 8 pm to open the exhibit. Light refreshments will be served.
Mike Shea said "Sardines is a record of what it feels like to be alive in 2016, a feeling of information saturation. Bits and pieces of things fly past us at alarming rates and technology is born faster than we can comprehend its development. But small delights can be found if we work hard to find them."
The Art Space is located at 212 Fourth Street in Huntingdon, PA.
Exhibit hours are:
Tuesdays, Thursday and Fridays: 12 to 6 pm
Saturdays: 10 am to 4 pm