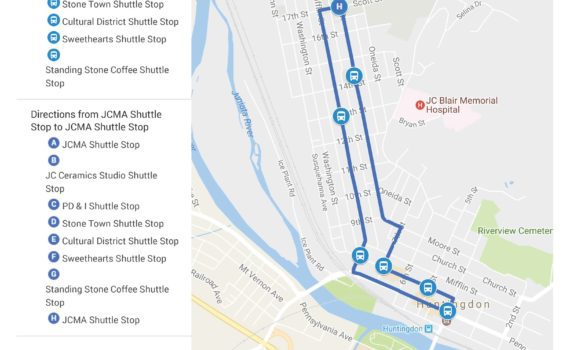 Art Walk Huntingdon participants will now be able to us a FREE shuttle service to get from one of the twelve Art Walk Huntingdon venues for both January and February Art Walks.
Thanks to a grant from Standing Stone Coffee company, Maidens Taxi Service will using it van of offer FREE rides to Art Walk Huntingdon.
Check out the map below for the route and drop locations.