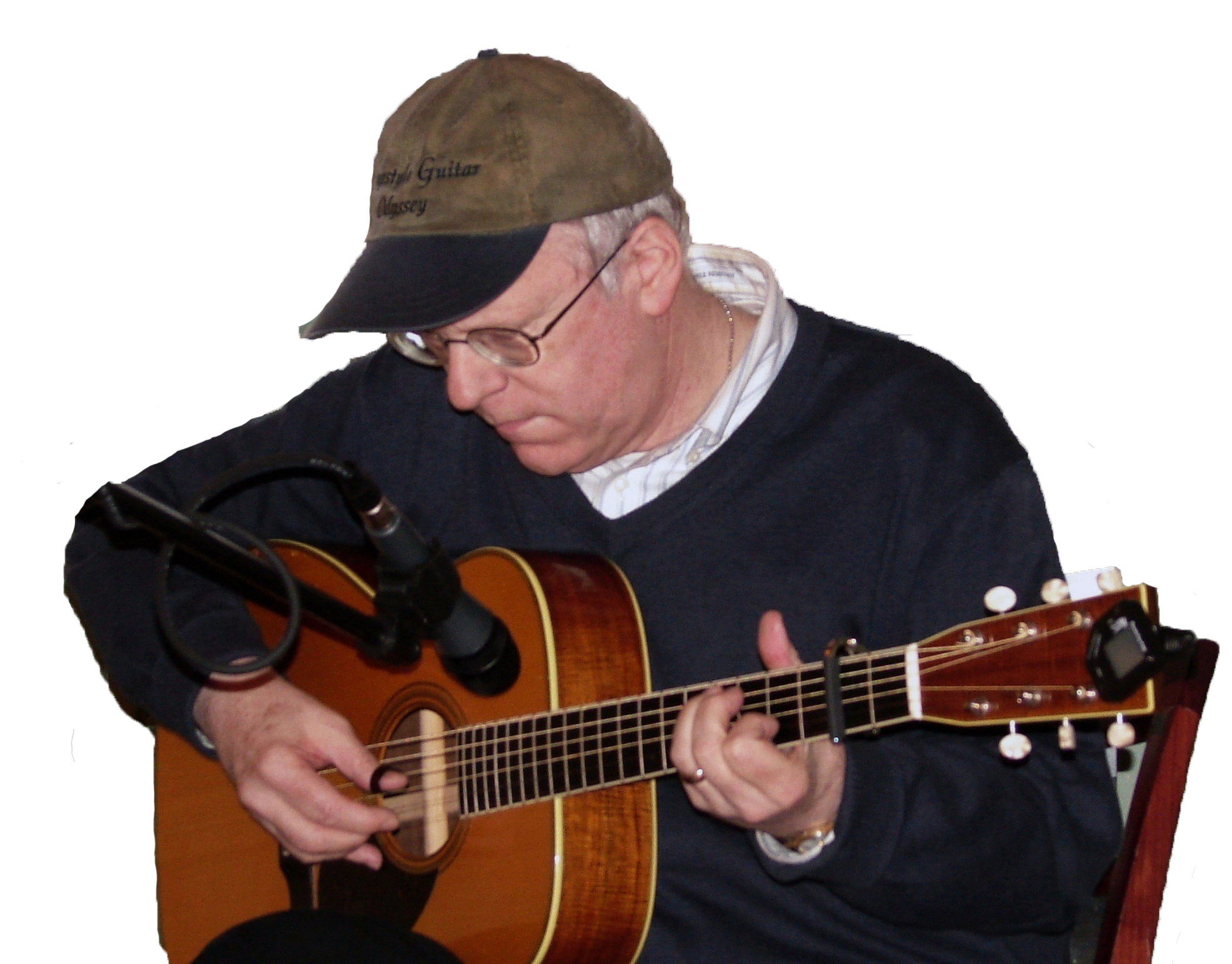 Saturday, April 1 at 1 pm
The Art Space, 212 4th St, Huntingdon
Advance reservations required
Relaxed. Conversational Atmosphere  • Bring your guitar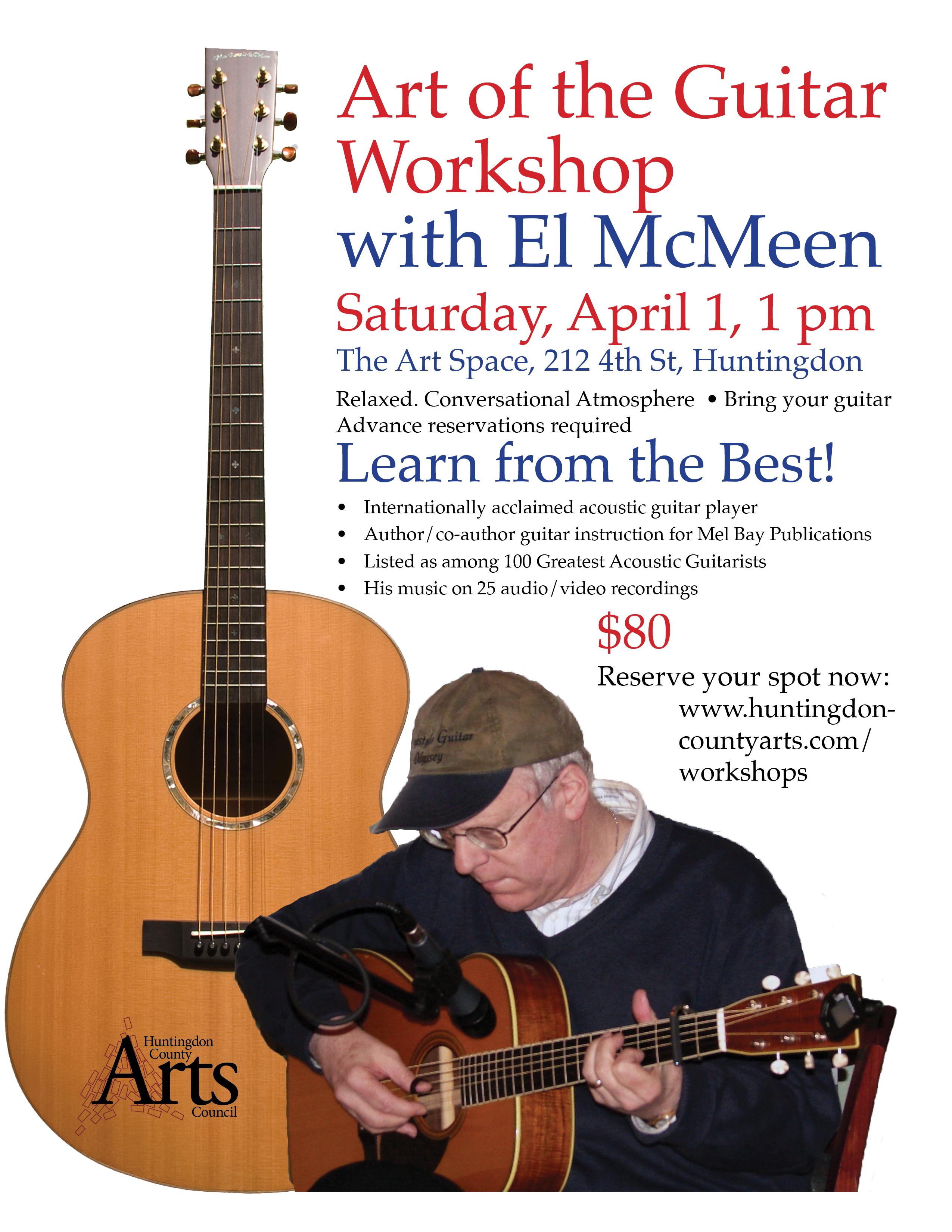 Learn from the Best!
Internationally acclaimed acoustic guitar player
Author/co-author guitar instruction for Mel Bay Publications
Listed as among 100 Greatest Acoustic Guitarists
His music on 25 audio/video recordings
$80


El McMeen is an internationally acclaimed acoustic guitar player who hails from Central PA.
El has also written many books of guitar pieces, including eight music folios written or co-written for Mel Bay Publications. He has also recorded three DVD lessons for Stefan Grossman's Guitar Workshop, and that Workshop and Rounder Records have produced a DVD on his life and music, called "Guitar Artistry of El McMeen."
El's composition "Le Mans" won First Prize (Instrumental) in the 6th Annual International Acoustic Music Awards contest in 2010. He was one of 10 Finalists in the 11th competition in 2015. El has concertized throughout the United States, but is now concentrating on guitar instruction, workshops and writing, including composing and arranging pieces for guitar.
El is listed among the "100 Greatest Acoustic Guitarists." (www.digitaldreamdoor.com/pages/best_jazz best_acousticddd.html) Three of El's CD's are listed among the 100 "Greatest Acoustic Guitar Albums" and two of his original compositions for guitar are listed among the "100 Greatest Acoustic Guitar Instrumentals."(http:/ www.digitaldreamdoor.com)
One of the foremost steel-string guitar makers in the world, the Franklin Guitar Company, will be producing the "El McMeen Signature Model" guitar. It is the first signature model guitar honoring an artist in the history of the company.
The workshop will identify attributes of the guitar that place it in the pantheon of great instruments, with power to move the soul. Comparisons will be made with other instruments. The presentation will cover frustrations and challenges that guitar players will encounter with the guitar. The discussion will then move to the specific challenge of rendering on the guitar songs and other melodic pieces of music.
The workshop is for intermediate to advanced fingerstyle guitar players.