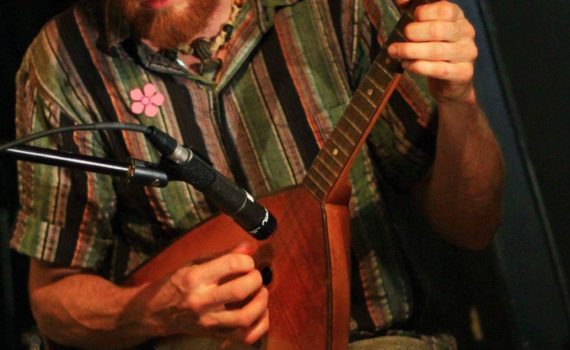 It's The Nick Miller Project night at the Concerts on the Quad. Huntingdon's own Nick Miller will bring his wide musical talent as the Huntingdon County Arts Council and Juniata College once again are bringing music to the community with our Concerts on the Quad music series.
The Nick Miller Project records multiple instruments live to create a sonic tapestry that brings a smile to your ear and a jangle to your bones. Nick plays with styles ranging from blues, funk, jazz, hip-hop, and reggae to folk, bluegrass, and Indian classical.
Instrumentation includes guitar, bass, sitar, drums, banjo, various percussion, and the use of a violin bow, so expect to be moved musically in many ways. Nick has opened for the likes of Keller Williams, Rusted Root, and Consider the Source and has shared the stage with countless national and local acts. Nick has been playing live music since 2001, toured Europe, gigged and studied sitar in India, and recently collaborated with DJ Spooky in conjunction with New York City's Lowline Project. His website is
The Nick Miller Project
.
Bring your lawn chairs, your blankets, picnic supplies and your friends and family to the Juniata College quad, in front of the Halbrittter Center for the Performing Arts.
These outdoor concerts are free, but donations appreciated.