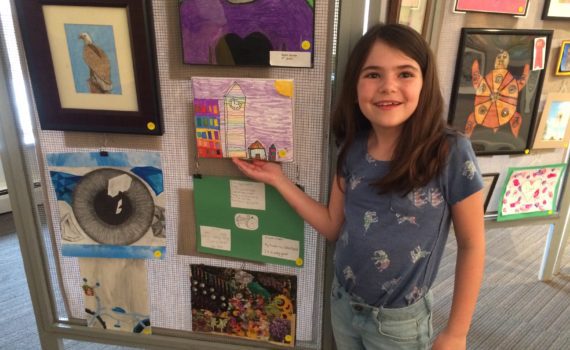 We love sharing art and encouraging art. Our mission is to encourage and promote artistic and cultural activities in Huntingdon County. The joy on the face of a young student as she sees her artwork on display at our Spring Thaw. A sense of wonder as a visitor views a unique piece of art at our Art Space exhibit.
As you can see from the list at the bottom we have been busy this year as we seek to accomplish our mission. But we cannot do that without your support.
Tuesday, November 28 is #GivingTuesday. #GivingTuesday is a global day of giving where you choose to donate money to any organization of your choice!
We appreciate your ongoing support of our programs and activities! Your support of the Huntingdon County Arts Council helps us support arts and cultural opportunities in Huntingdon County.
Donations to the Arts Council can be made on our Get Involved page of our website, www.huntingdoncountyarts.com
The Huntingdon County Arts Council is a non-profit, run with one part time employee and a host of wonderful volunteers. With your contributions we are able to offer a wide variety of programs.
During this holiday season we hope you might consider supporting the Huntingdon County Arts Council. #GivingTuesday is an international day to "give back." After Black Friday and Cyber Monday, kick off the charitable season on Tuesday, November 28 with a donation of your time, resources, and ideas.
For your convenience, this PayPal link makes giving simple:
http://huntingdoncountyarts.com/?page_id=209
You can also send a contribution to Huntingdon County Arts Council, 212 Fourth St, Huntingdon, PA 16652.
We hope that you have enjoyed some of these activities provided by the Huntingdon County Arts Council:
Arts in Education School Music Tour:
John Lily, singer/songwriter (and yodeler) in 4 local schools
Charity Auction with the Huntingdon County Library in May
Folk College
Greenwood Furnace Folk Gathering
Fiber ArtsFest
5 Concerts on the Quad in June and July
Art Walk Huntingdon every month
Sponsorship of Huntingdon Camera Club
Art Station at the Huntingdon County Fair
Local Arts in Education Grant to Art Project in Mount Union through NHS
Local Arts in Education Grant to Huntingdon Dance Company's The Nutcracker
Support of Huntingdon Borough's 250 Years, with a Parking Lot Party
Sardines Exhibit by Michael Shea in January
Local Fiber Exhibit in February
The Art of Glass Exhibit by Elizabeth Klevins in March
Spring Thaw Student Art & Writing Exhibit in April
Melange Exhibit by Jennifer Hartzler in May
Latitude, Longitude "Call for Entries" Exhibit to celebrate Huntingdon's 250 years in June
Vision Quest Exhibit by Shawn McCullough in July
Myriad Exhibit by Michael Dietz, Sally Frehn and Ginny Gill in August
Inhabited Settings Exhibit by Harlan Ritchey and Fran & Jeff Bowman in September
I Believe You Exhibit in October
Travels Near and Far Exhibit by Huntingdon Camera Club in November
Holiday Shoppe in December