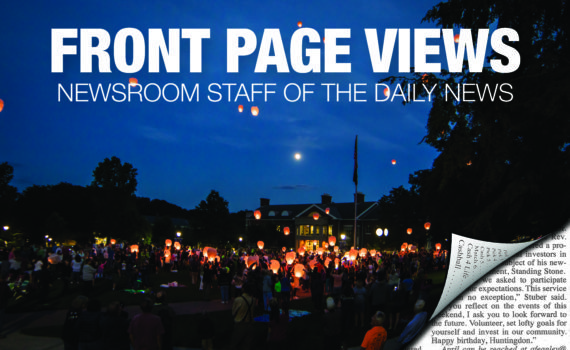 Front Page Views is an exhibit showcasing photography by the Newsroom Staff of The Daily News. As journalists at a small-town newspaper, each reporter of the Newsroom Staff of The Daily News is also charged with capturing compelling photographs to accompany their written work. From tragedy to triumph, they are often there to document moments in
Huntingdon County as they happen. The images in this exhibit showcase life in Central Pennsylvania like few other collections can.
The exhibit had an opening reception for the Front Page Views exhibit on Friday, January 12 from 6 to 8 pm.
The exhibit will be open through Tuesday, January 30.
Tuesday, Thursday and Friday, from 12 pm to 6 pm
Saturday from 10 am to 4 pm
The Art Space is located at 212 Fourth Street in downtown Huntingdon.