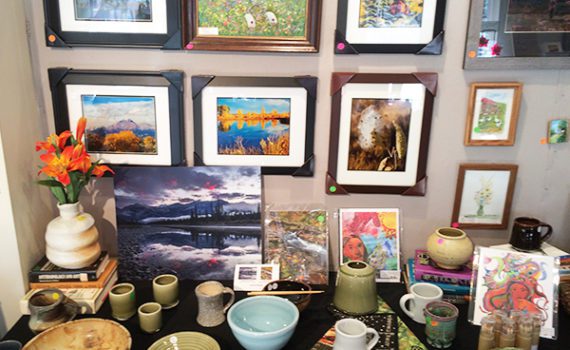 So you have opened your presents, spread your holiday cheer to family and friends, and now . . . it's time to spoiled yourself.
Yes, the Holiday Shoppe will be open just for you this Wednesday and Thursday, December 28 & 29, from 12 to 6 pm.
Pick up some wonderful ceramics from Jack Troy, Carolanne Currier, Sally Frehn, Rob Boryk, BJ Watson and Bill Crownover.
Or how about some jewelry from Chris Gardner, Michael Dietz, Ilona Ballreich or Marlene Strait.
Plus lots more including great fabric art from Nan Tischler, Anitia Nwaobilo, and the Redbud Quilt Guild.
Paintings from Betty Noey, Ginny Gill, Harlan Ritchey. Stained glass, Raystown coloring books and LOTS, LOTS MORE artwork from local artists.
All proceeds help support your Huntingdon County Arts Council.
Please stop by and see us!