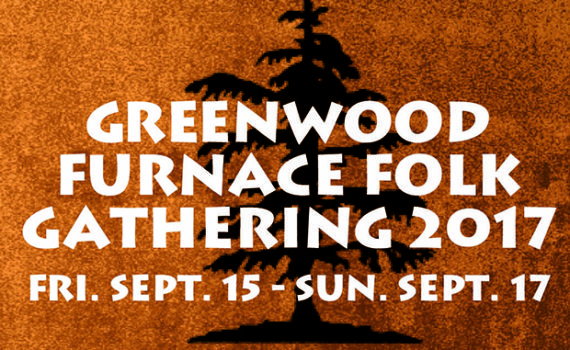 Be part of Pennsylvania's living musical tradition at Greenwood Furnace Folk Gathering, as you enjoy playing, singing, jamming, dancing, listening, learning and sharing your enthusiasm for folk music.
Whether you are a non-musician or an advanced player, you will find activities to suit your interests.  We offer workshops and classes in nine time slots covering a range of styles and techniques, two concerts, a contra and square dance and many jam sessions.
Greenwood Furnace State Park provides rustic beauty and a fitting historic backdrop for our annual celebration of Pennsylvania Heritage Musicians. This year our Pennsylvania Heritage Musician award, for contributions to sustaining music through the generations, honors Ed Hansen.
You can choose from 14 different classes over the 2 day event on Friday, September 22 and Saturday, September 23.
Registration can be made via the Greenwood Furnace Folk Gathering website at www.folkgathering.com
If you would like to receive a Greenwood Furnace Folk Gathering brochure, send an email request to huntingdonarts@gmail.com