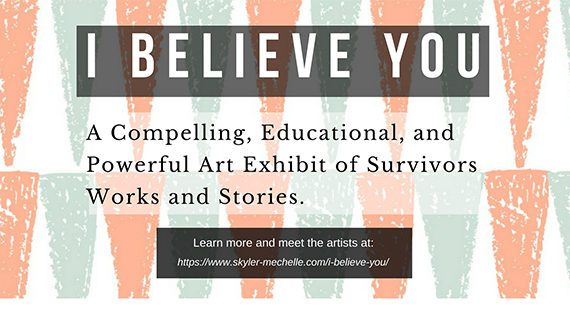 I Believe You is an art exhibit showcasing works by survivors of trauma from different cities. Through art, this show brings awareness to subjects such as domestic violence, sexual abuse, trafficking, including LGBTQIA+ experiences in these types of abuse roles. I Believe You is a compelling, educational, and powerful art exhibit of survivors works and stories.
An opening reception for the I Believe You exhibit on Friday, October 6 from 6 to 8 pm.
The exhibit will be open through Friday, October 31.
Tuesday, Thursday and Friday, from 12 pm to 6 pm
Saturday from 10 am to 4 pm
The Art Space is located at 212 Fourth Street in downtown Huntingdon.